Carota Unveils Advanced Cloud Solutions for Connected Vehicles and Fleets at 2035 E-Mobility Taiwan
Taipei, Taiwan – Carota Corporation, a leading provider of cloud solutions for connected vehicles and commercial fleets, successfully attended the 2035 E-Mobility Taiwan event from April 12-15, 2023, at the Taipei Nangang Exhibition Center. The company welcomed numerous visitors to booth M1123, where it demonstrated its latest technology for connected vehicles, commercial fleets, and IoT applications.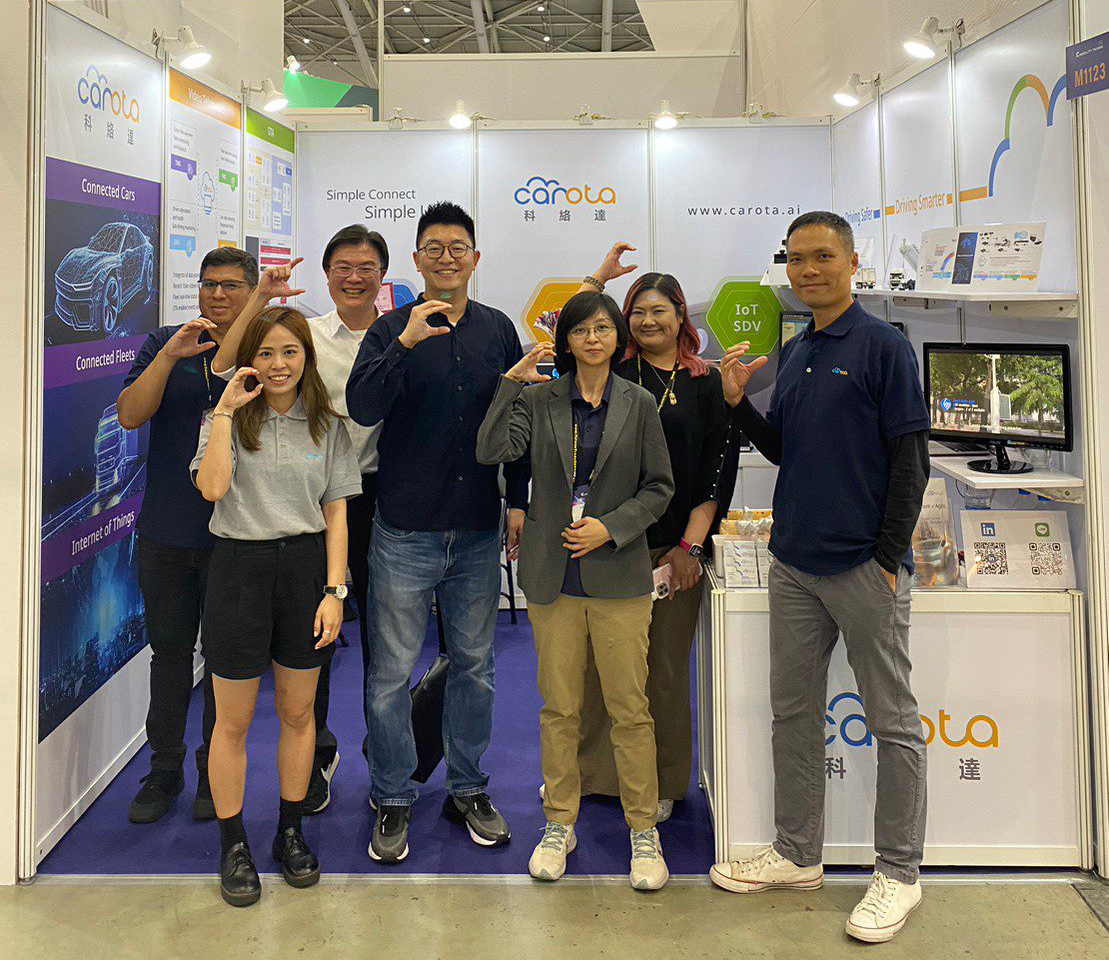 The Carota team at 2035 E-Mobility Taiwan
At their booth, the company showcased various units exemplifying its solutions for vehicles and commercial fleets, such as an OTA demo box, a fleet demo box, and a sensor monitoring solution for the cold chain industry.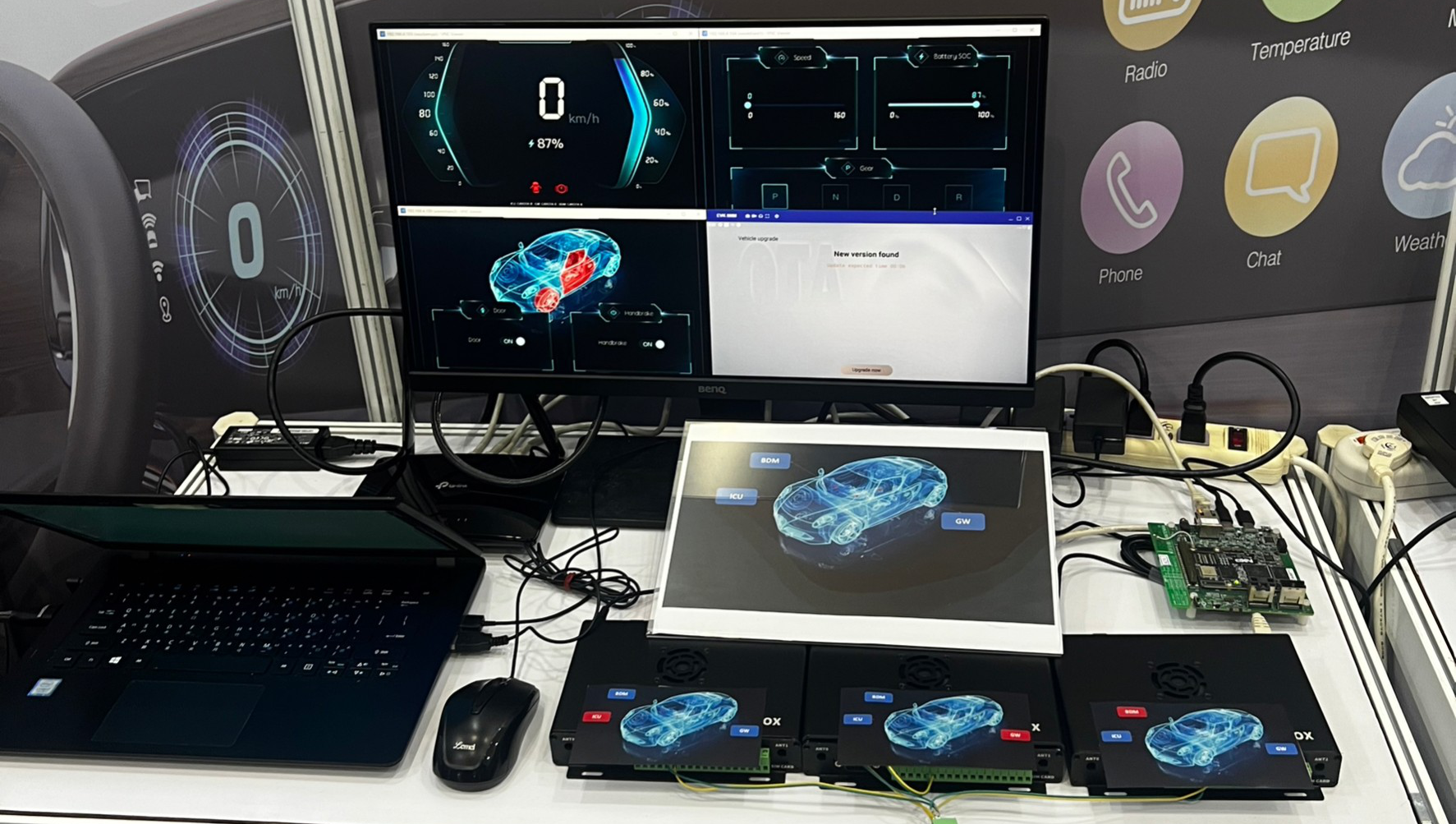 Carota OTA Demo Box with Master Download Agent (MDA), Instrument Control Unit (ICU), Gateway (GW) and Body Domain Module (BDM)
Carota's connected services for vehicles feature an OTA solution that allows effortless software and firmware updates for vehicle ECUs, benefiting automotive manufacturers with streamlined updates and enhanced security.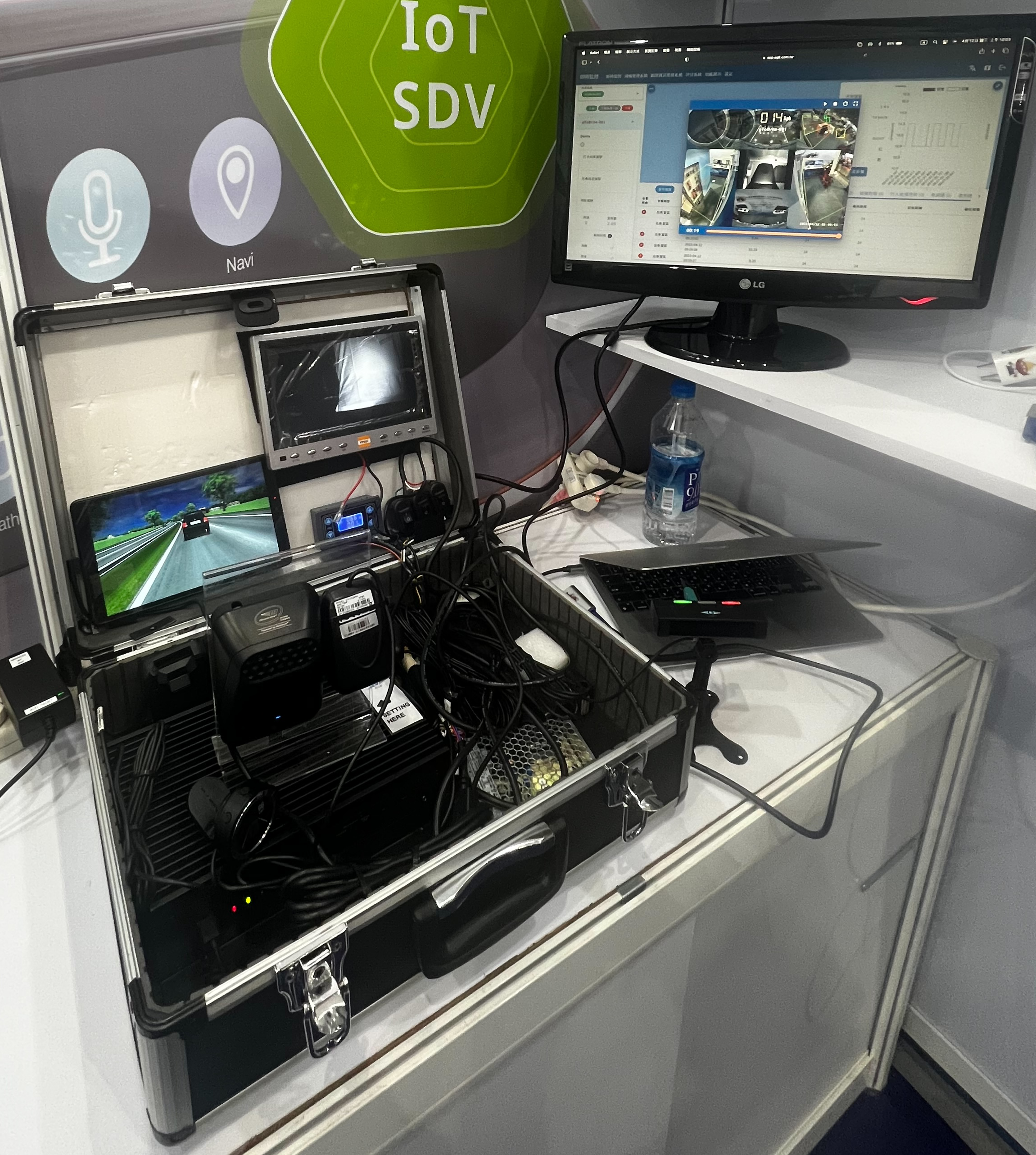 Carota Fleet Demo Box with ADAS and DMS cameras
Meanwhile, Carota Fleet solutions provide commercial fleets with increased road safety, driver monitoring, and sensor management through the integration of the Carota AI box and Cloud Fleet Management platform, optimizing fleet operations and improving overall efficiency.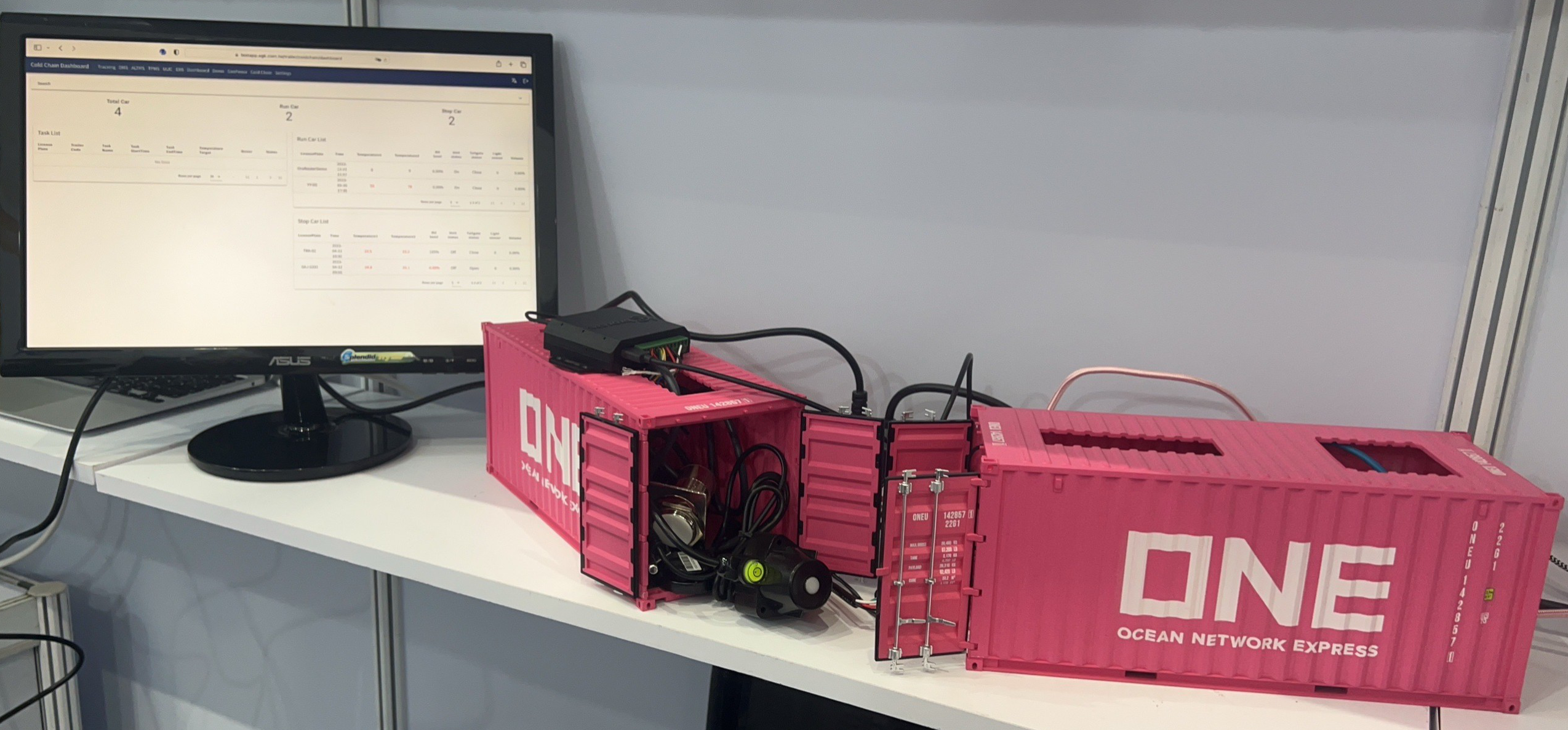 Cold Chain Solution equipped with sensors and Carota Cloud Backend
Edward Tsai, VP of VicOne, shared insights about his company's long-term partnership with Carota: "We are happy to work with Carota in Security OTA, with VicOne providing cybersecurity and Carota handling OTA. As a long-time partner and shareholder of Carota, we believe that OTA needs cybersecurity protection, and we have been collaborating with Carota in this aspect."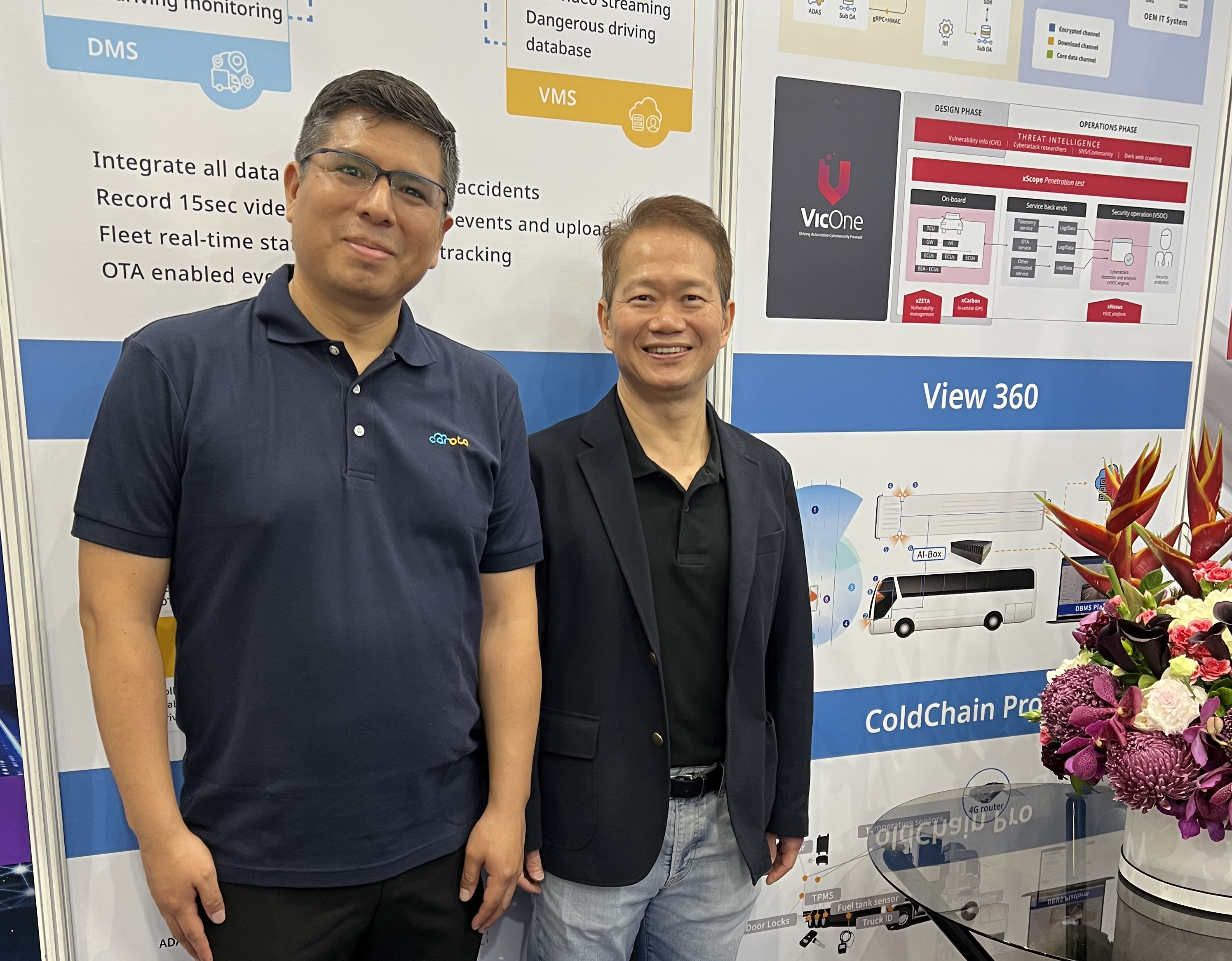 Edward Tsai (Right) with Carota Content Director, Jeremy Mauppin (Left)
As a member of the AUO Partner program, Carota is committed to providing enhanced services to clients in Taiwan and beyond, alongside fellow program participant Tong Ying Motor. The valuable partnership between Carota and Tong Ying Motor has been essential in advancing their shared goals.
Hubert Lu, General Manager of Tong Ying Motor Co., Ltd., emphasized the mutual benefits of collaborating with Carota: "Our cooperation with AUO and Carota has been instrumental in delivering more value-added services and convenience to our customers, primarily in the realm of bus transportation. By implementing Carota's cloud service solutions, we can offer remote smart services and enhance fleet safety."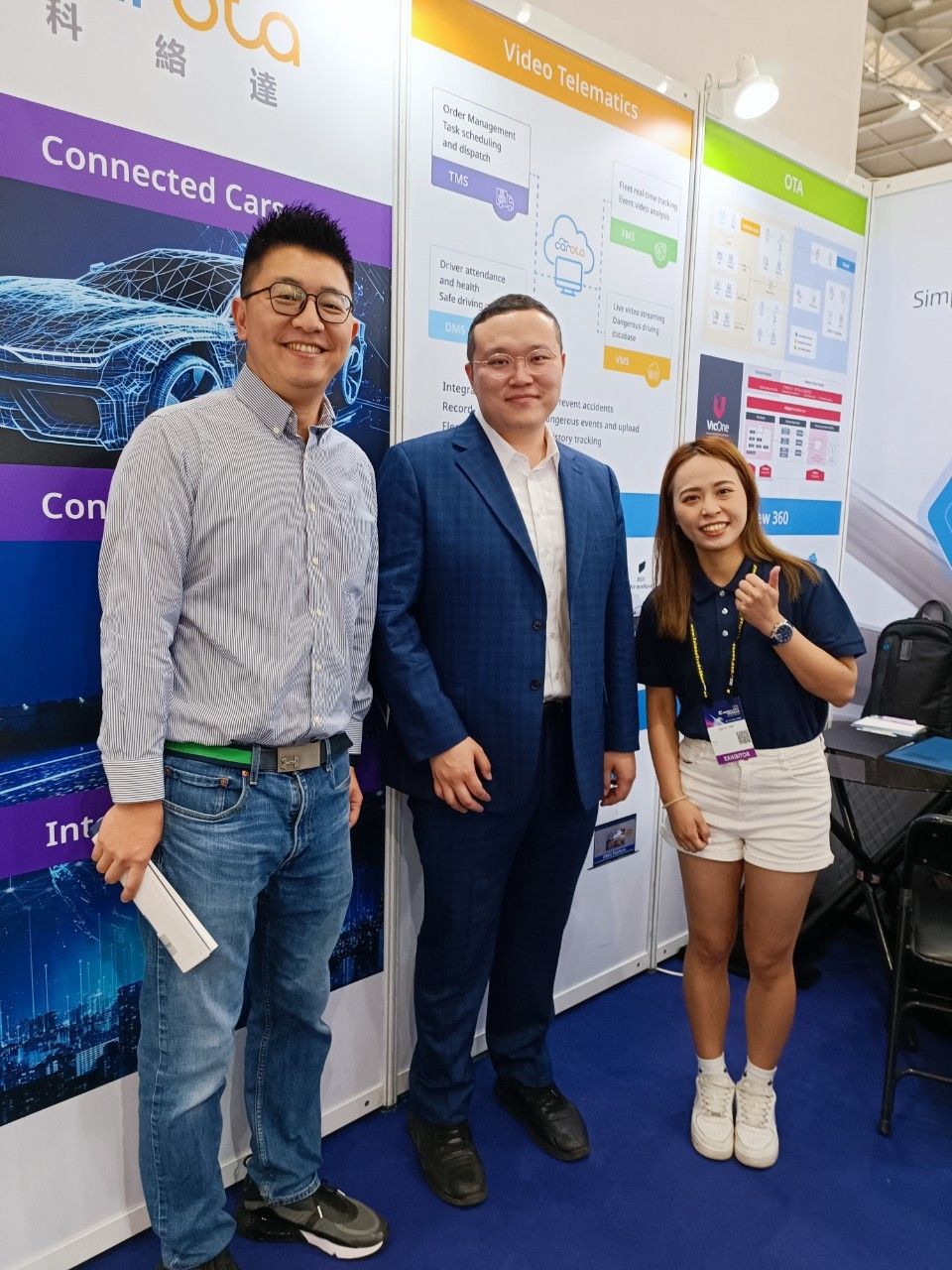 Hubert Hu (Center) with Carota's Taiwan General Manager Brian Chen (Left) and Business Development Manager Emilie Hsueh (Right)
Finally, and importantly, Carota has forged collaborations with innovative and rapidly expanding companies like Brocere Electronics, bringing novel solutions and advancements to the IoT industry.
Daniel Lai, CEO of Brocere Electronics, highlighted the significance of their collaboration with Carota, stating, "The Carota differential OTA technique enhances the reliability of our products, which can seamlessly update the firmware for our devices marketed both in Taiwan and internationally. With the support of the best customized IoT product from Brocere, this strategic collaboration not only strengthens our offerings but also reinforces Carota's position as a leader in providing state-of-the-art fleet management services."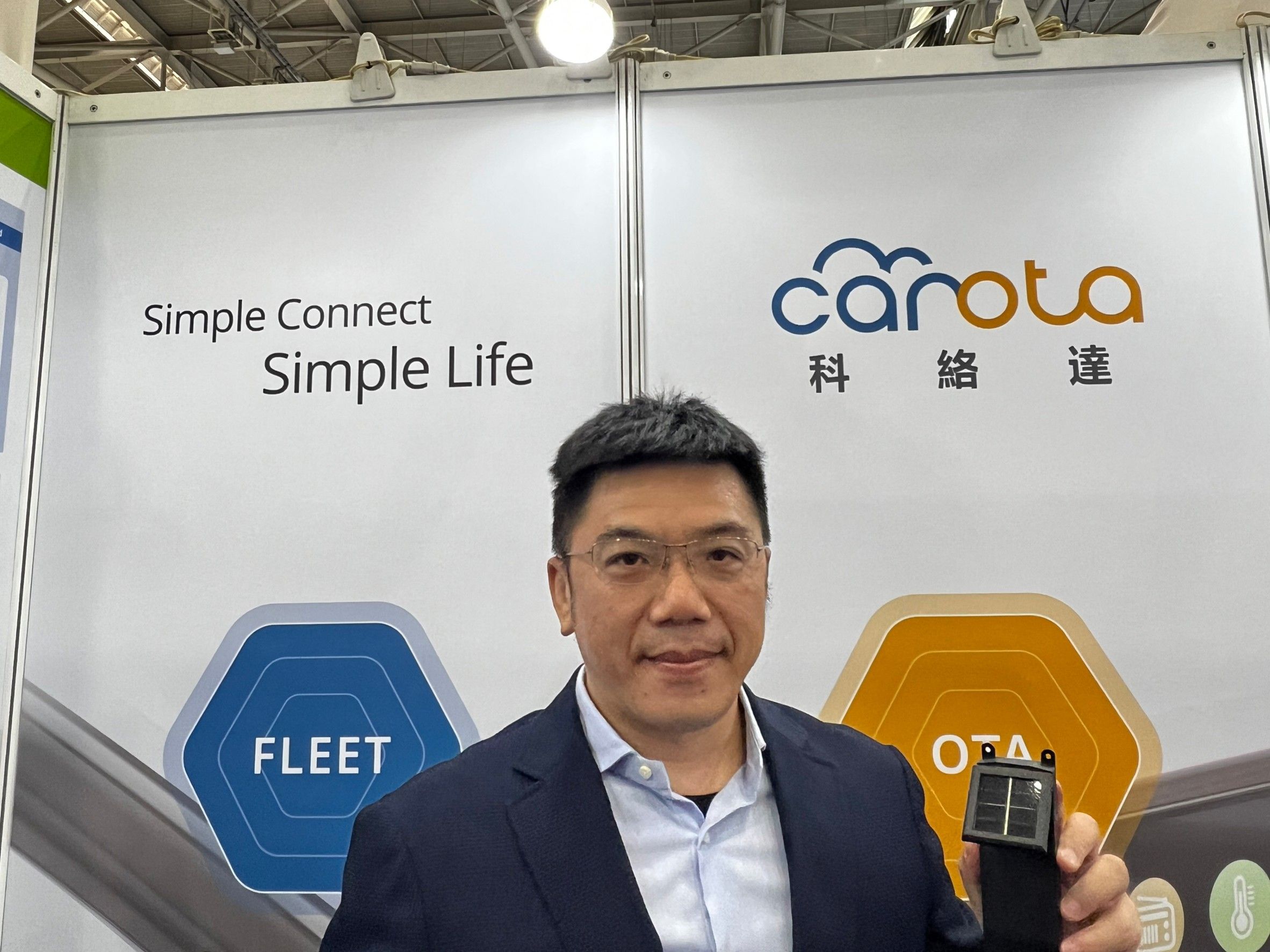 Daniel Lai, CEO of Brocere Electronics, holds the new modular IoT product
Carota expresses its gratitude to all visitors who stopped by its booth during the 2035 E-Mobility Taiwan event. The company looks forward to further collaboration with its partners and introducing more innovative solutions in the future.
For more information about Carota Fleet Management Solutions, please visit: https://fleet.carota.ai