OTA and Remote Diagnosis Service Provider Carota Announced Today (11th) the Completion of Series C Financing of US$8 Million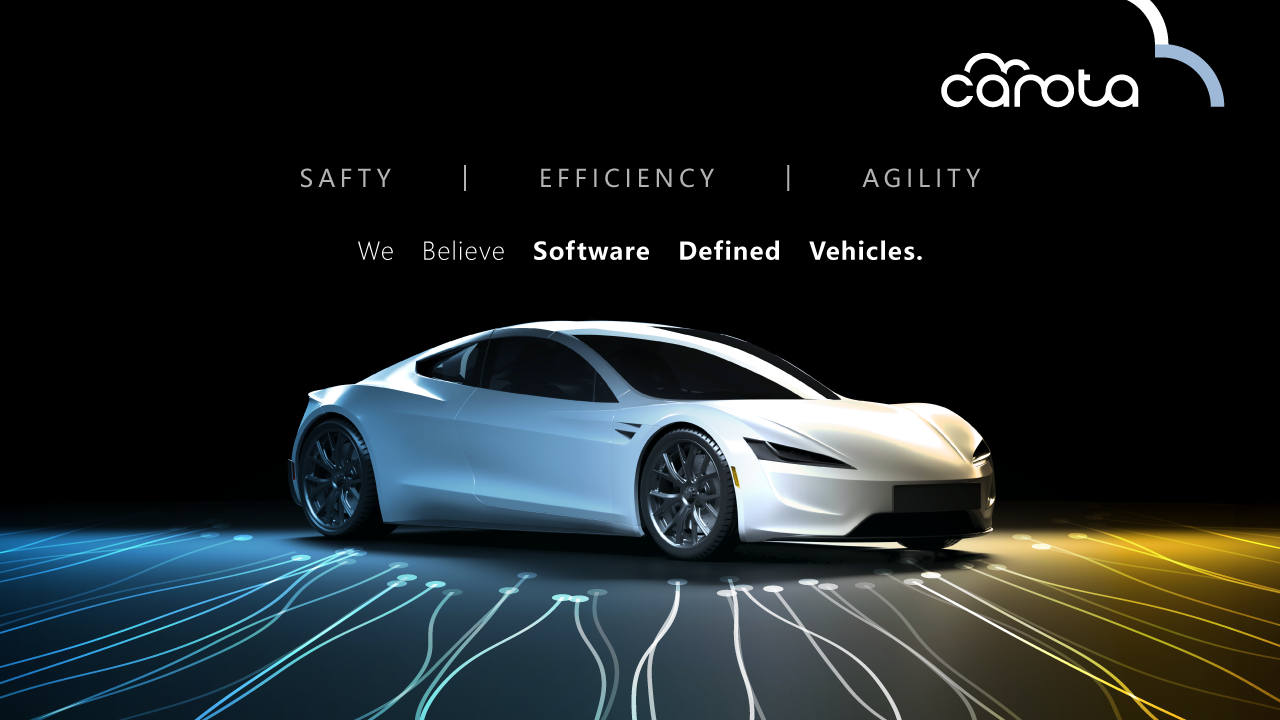 OTA and remote diagnosis service provider Carota announced today (11th) the completion of Series C financing of US$8 million.
Taipei, 10/11/2023-OTA and remote diagnosis service provider Carota announced today (11th) the completion of Series C financing of US$8 million. Carota is a global one-stop OTA (Over-The-Air) upgrade and remote diagnosis solution provider and Taiwan's largest fleet video telematics management service provider. Participating investors include AUO, Guangxin Venture Capital (AmTrust Capital ll Corp.) and Jensen l Limited Partnership.
The new round of financing will be used to accelerate the development of vehicle remote diagnosis, SaaS, and AI intelligent computing technology, improve OTA automated testing platforms and equipment portability, deepen the European, US and Southeast Asia market engagement, and expand operations in Japan to serve more international customers.
Carota envisions itself as a software and hardware integrator serving global intelligent transportation vehicles and fleet management, and a promoter of energy conservation, carbon reduction, and sustainable development. Expand cooperation with global chip leaders, module manufacturers, cloud server providers, and leading local telecommunications operators in Japan, South Korea, Southeast Asia, and Europe. We are committed to providing safe, stable, reliable and scalable OTA upgrade and fleet management services for brand car manufacturers, fleets and IoT smart device manufacturers in global operations.
Carota is a leading provider of OTA services for electric vehicles and traditional vehicles. It has accumulated strong R&D and testing performance from nearly a hundred OTA projects. It developed the OTA automated test rack and platform a year ago, and the solutions are quickly adopted by official testing institutions, academic institutions, and OEM customers in many countries. Looking ahead, Carota hopes to join the global intelligent transportation industry, go hand in hand with automotive Tier 1 and major information and communications OEM manufacturers that have entered the global automotive supply chain with automotive electronics. We aim to be at the forefront of the ecological transformation of software-defined cars, further expanding Carota's presence in the global electric vehicle and fleet video telematics management market.
Focusing on the potential business opportunities arising from the trend of international traditional automobile brand manufacturers actively transforming into smart cars, its business development focuses include:
Vehicle OTA and remote diagnostic services
Software and hardware integration services for OTA automation and standardized testing platforms
OTA operation and automotive software subscription platform services
Video telematics and platform services specially provided for fleet management
#Carota #OTA #Overtheair #SmartFleetManagement #SoftwareDefinedVehicle
【Media Contact】marketing@carota.ai
【Official Website】https://www.carota.ai/.https://fleet.carota.ai/
【Follow Us】
@Facebook│https://carota.pse.is/sns-facebook
@LinkedIn│https://carota.pse.is/sns-linkedin
@YouTube│https://carota.pse.is/sns-youtube