Carota Joins Hands with NTT DATA, Enhancing Electric Vehicle International Market Competitiveness with Oracle NetSuite
With the advent of the era of software-defined cars, business opportunities for electric vehicles continue to heat up, and the automotive industry is at a historic moment of transformation. In response to this trend, NTT DATA and Carota have recently launched strategic cooperation. Firstly, NTT DATA will assist in the introduction of Oracle NetSuite system to establish the Carota group's global logistics platform. Secondly, aiming to expand its global presence, Carota will leverage NTT Group's global network and deep roots in the automotive industry, to penetrate into the IoV ecosystem of Japanese automakers.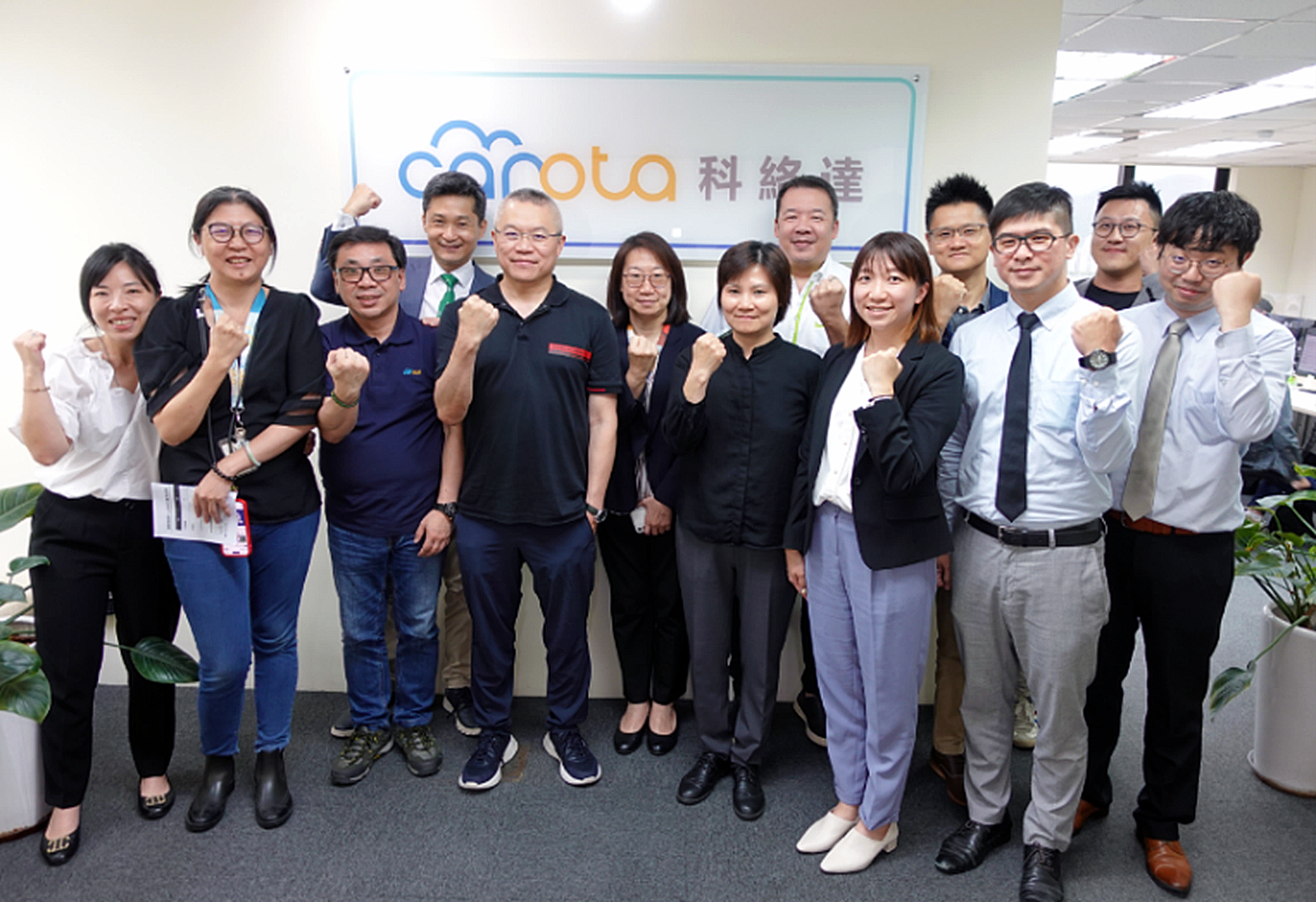 The Caroa team and the NTT DATA team took a group photo at the project kick-off meeting
Carota was established in 2018 and is well-known in the industry for its world-leading OTA (Over-The-Air) upgrade technology. The number of vehicles equipped with Carota OTA has exceeded 2.5 million. Carota's success is not only due to the high yield of 99.95% of OTA products, but its solutions are also in line with the global trend of net-zero emissions and energy efficiency. According to AlixPartners' 2023 Global Automotive Outlook report, the Chinese market is rapidly emerging as a major driving force in the global automotive industry. Carota has achieved a market share of more than 10% in China. After establishing a foothold in the Chinese electric vehicle market, it plans to expand its business to markets such as Germany, Southeast Asia, Japan, South Korea, and the United States.
Carota CEO Paul Wu said that gaining customer recognition in the Chinese market, where competition for electric vehicles is the most fierce in the world, and continuing to strengthen product research and development capabilities is the foundation and the most important step for Carota to expand its global presence. According to a survey by a market research agency, the proportion of electric vehicles in China's new car sales will reach about 30% by 2023. With the popularity and high penetration rate of electric vehicles around the world, Carota uses its core technology to cater to this trend and hopes to become an indispensable business partner for Japanese automakers in the development of electric vehicles through cooperation with NTT DATA.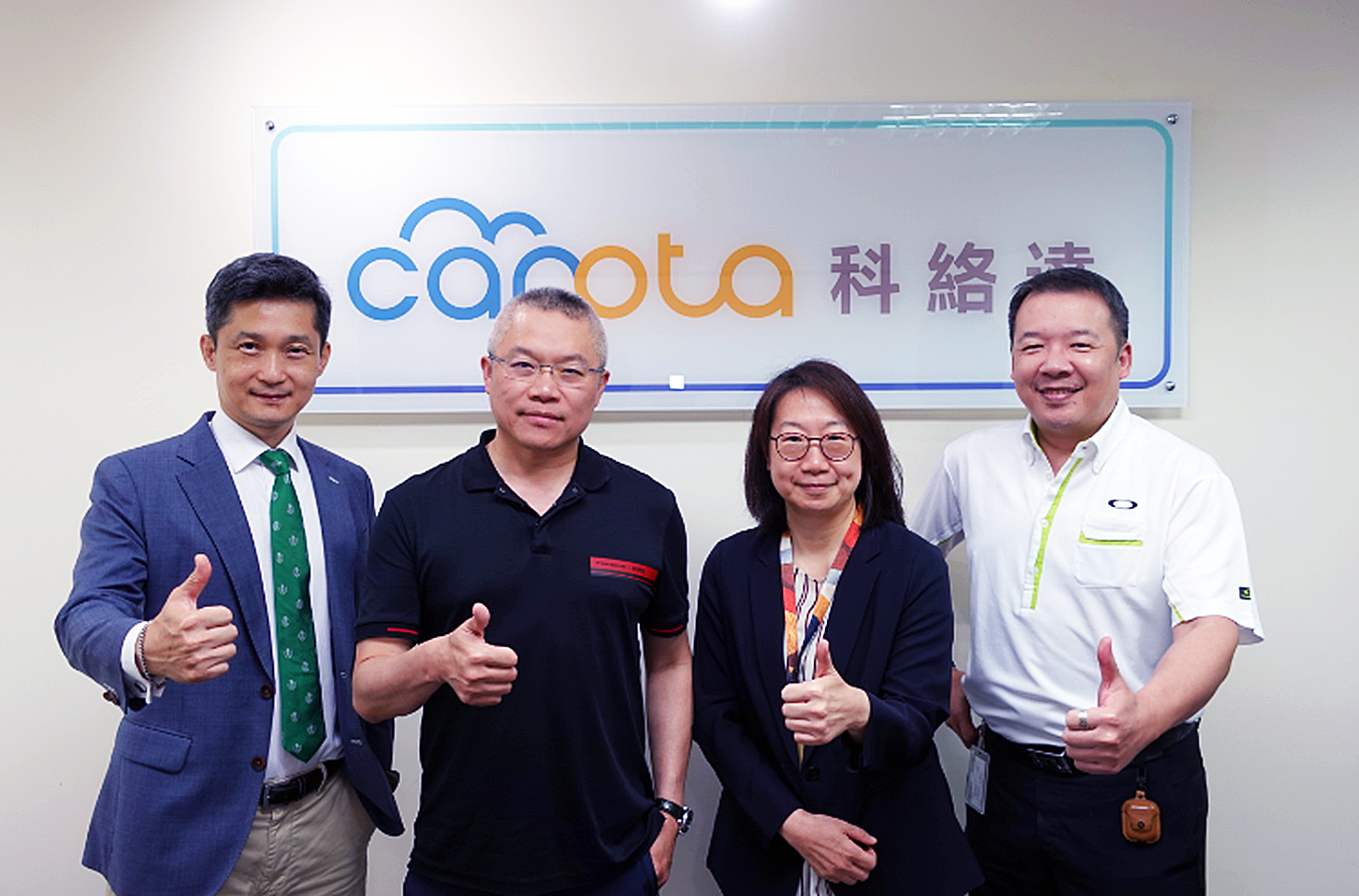 NTT DATA Greater China Cloud Computing Business Group General Manager Eric Lin Zheying (first from left), Carota CEO Paul Wu (second from left),
Oracle Application Software Business Department Deputy General Manager Lin Wanling (second from right),
Carota General Manager Hiroisa Nagayasu (First from right) Group photo at the project launch meeting
Eric Lin Zheying, general manager of NTT DATA Greater China Cloud Computing Business Group, mentioned that the strategic partnership between the two parties will bring more opportunities to Carota and NTT DATA. This partnership not only includes the introduction of the Oracle NetSuite system, but also assists Carota in achieving international expansion and providing more complete solutions and international resources. The two parties have arranged to visit NTT Docomo and NTT DATA's relevant teams in Tokyo at the end of October. They look forward to working with Carota to practice digital transformation on the road to Carota's growth and provide better services to customers in the automotive industry and develop broader market prospects in the fields of Internet of Vehicles, green energy and other fields."
【About NTT DATA】
NTT DATA is part of the NTT Group and is headquartered in Tokyo. It is a trustworthy and innovative leader providing global IT and business services. We help customers achieve transformation through consulting, industrial solutions, business process services, digitalization and IT modernization, and hosting services, while also helping customers and society move more confidently into the digital future. We are committed to the long-term success of our customers and expand global markets through deep local presence. Our current business scope covers more than 50 countries around the world. Please visit our website for details: nttdata-taiwan.com
【About Carota】
Founded in 2018, it started from software and firmware OTA solutions and gradually expanded to OTA operations, subscription services, remote diagnosis, OTA test equipment, and fleet video telematics. We are committed to providing safe, stable, reliable and highly scalable OTA upgrade and fleet management solutions to car manufacturers, equipment manufacturers, fleet managers and IoT smart device manufacturers.