Carota and Brocere Electronics Strengthen Partnership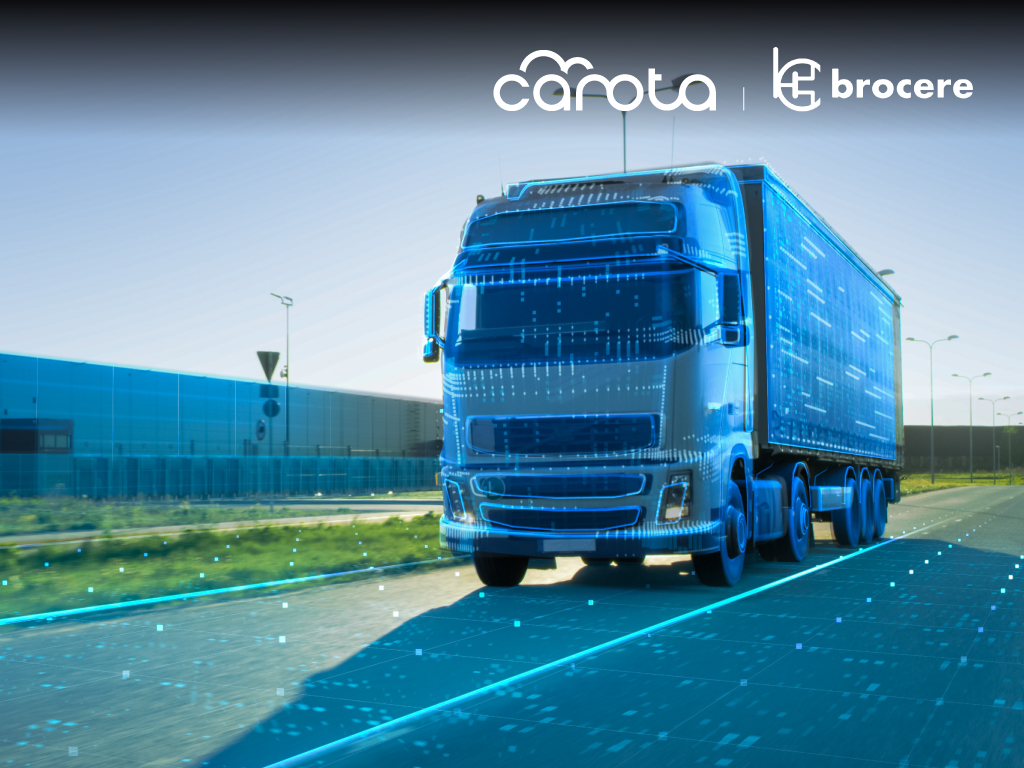 Carota is a global one-stop OTA (Over-The-Air) upgrade and remote diagnostic solution provider and the largest fleet video telematics management service provider in Taiwan. Lately, Carota has deepened its cooperation with Brocere Electronics (Brocere), and both parties are actively promoting collaborative applications in cold chain logistics, including tracking and monitoring of cold chain logistics vehicles and tail truck monitoring of cold chain container trucks. Brocere provides the sensing equipment for fleet management, and Carota provides the AI ​​core algorithm and fleet management interface. In addition, Carota also provides differential tools for OTA updates for various sensor products, energy collection modules, network modules, etc. of Brocere IoT, to maintain safe and efficient operations throughout their product life cycles.
General Manager of Brocere, Daniel Lai, said that the advancement of fleet management and service quality requires four elements:
Monitor the movement or immobility of logistics vehicles (utilization of self-built fleet)

Locate the position of logistics vehicles (vehicles near satellite warehouses)

Monitor cargo temperature (multi-temperature layer monitoring) and cargo status

Logistics vehicle theft alarm and remote flameout (cooperating with electric vehicles)
Brocere launched a building block-type IoT sensor "Blockcraft" that could be mass-produced for commercial use in 2022. The application scenarios of this product are diverse. In addition to the above-mentioned cold chain logistics fleet, static scenarios also include indoor and outdoor air quality monitoring, forest wildfire early warning, sunlight, temperature and humidity monitoring of farm crops of high economic value, etc.
Carota, as a software and hardware integrator serving global intelligent transportation carriers and fleet management, as well as a promoter of energy saving, carbon reduction and sustainable development, is pleased to deepen the cooperation with Brocere. We are committed to providing car OEMs, fleets, and IoT smart device manufacturers with secure, stable, reliable, and scalable OTA upgrades and fleet management services for their operations around the globe. We teamwork to further enlarge our market presence in global IoT ecosystem applications.
【Official Website】https://www.carota.ai/.https://fleet.carota.ai/
【Follow Us】
@Facebook│https://carota.pse.is/sns-facebook
@LinkedIn│https://carota.pse.is/sns-linkedin
@YouTube│https://carota.pse.is/sns-youtube