Carota has officially joined NXP Semiconductors' partner program as a registered partner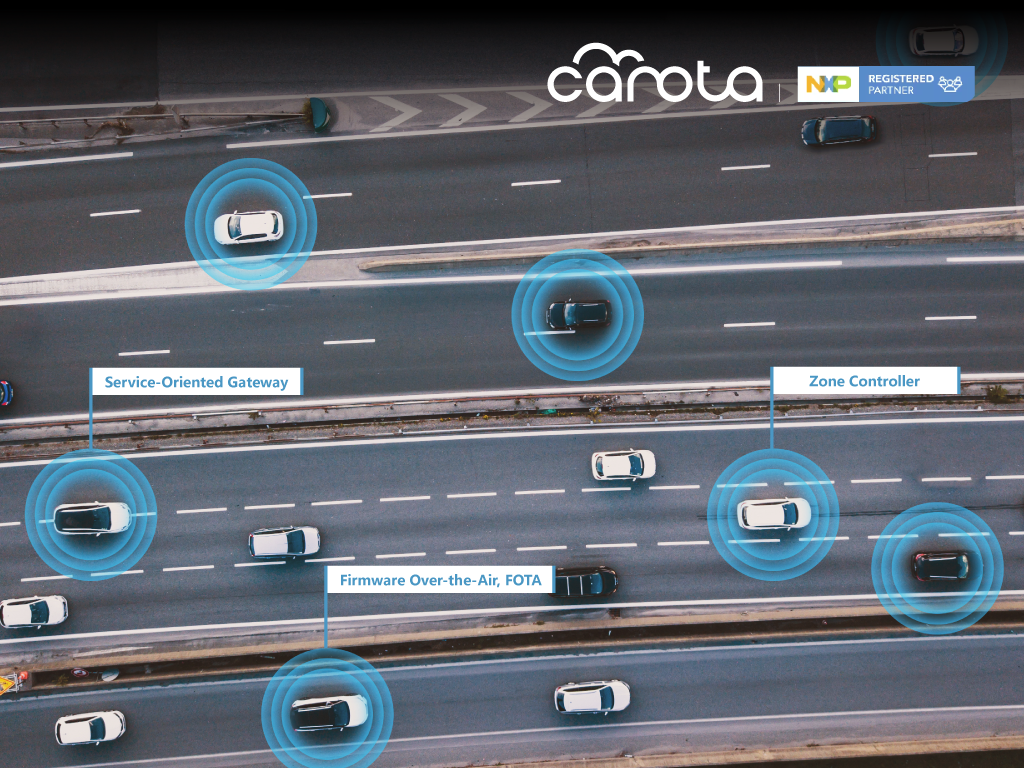 Carota has officially joined NXP® Semiconductors' partner program as a registered partner
Carota has officially joined NXP® Semiconductors' partner program as a registered partner. Carota, a leading brand in comprehensive Over-The-Air (OTA) upgrades and remote diagnostic solutions, has accumulated a wealth of practical experience in OTA implementation. Currently, over 320 million smart devices worldwide are equipped with Carota's OTA technology, including various domestically and internationally launched intelligent vehicle models. Carota's OTA solution has been verified to support NXP's automotive devices, meeting the automotive industry's demand for connected vehicles.
In response to the growing demand for in-car systems from connected vehicles, Carota's OTA technology extensively supports NXP's existing i.MX 6, i.MX 8, and S32G processors. Integrating with NXP platforms, Carota's OTA creates a holistic connected vehicle solution for customers.
By becoming a registered partner with NXP, Carota aims to collaborate with NXP in enhancing the technical and service standards of OTA products for connected vehicles. This partnership aims to offer enterprises a complete intelligent vehicle solution, to improve vehicle functionality and performance.
Contact Our Experts and Learn More at sales@carota.ai
【Follow Us】
@Facebook│https://carota.pse.is/sns-facebook
@LinkedIn│https://carota.pse.is/sns-linkedin
@YouTube│https://carota.pse.is/sns-youtube